Archive for December, 2013
Đẹp quá! What a professional photographer ^^
Cô Kerri
Hello Saigon!
After a very stressful week at work, my colleague asked me if I want to go out for lunch — to which I readily said, "YES!"
She said we'd be sitting on the streets. I shrugged and said, "Sure!" I kinda had an idea where she was going to to take me. And true enough, we went to the lunch lady serving her piping hot canh bun at the corner of Nguyen Du and Hai Ba Trung — right across the prestigious Intercontinental Hotel. 🙂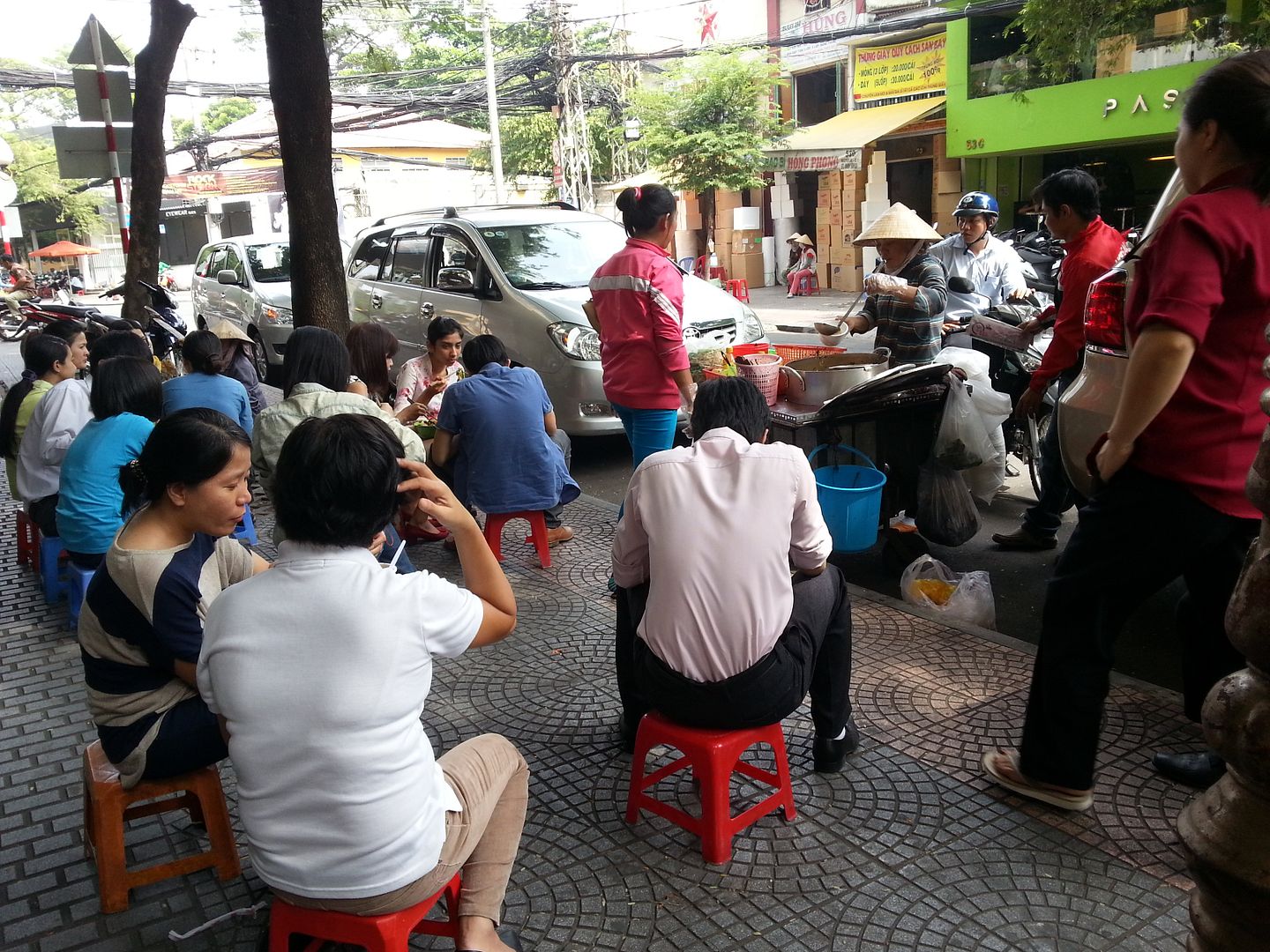 I've always seen a huge crowd by this area and have seen my colleagues eat here but I haven't tried it out myself. With the number of people eating here every single work day, I didn't feel any trepidation about trying out the soup myself.
And I was treated to a real filling spicy hot soup!
It had Vietnamese ham, kangkong, tomato, tofu, pig's blood…
View original post 47 more words